How to Tell Which Hot Wheels are Valuable?
Recently uncover an old Hot Wheels collection? Not only were Hot Wheels amazingly entertaining and fun to play with as a kid, but they could be worth something to Hot Wheels collectors. Car and Driver published an article, "The Most Valuable Hot Wheels Cars Ever," which could be helpful if you're trying to tell which Hot Wheels are valuable.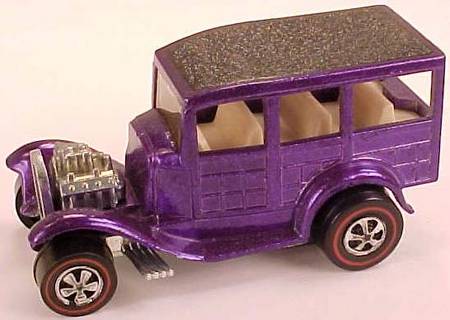 How to Sell Old Hot Wheels
If you have stumbled upon an old hot wheels collection – maybe your own, or maybe an estate sale, or maybe cleaning out an old storage container, selling your old Hot Wheels on your own can be a hassle.  That's why many people choose to get an offer from ToyBuyer.com rather than deal with hassle and fees of listing each Hot Wheel on their own.
Valuable Hot Wheels
In order to tell which Hot Wheels are valuable there are a few basic keys:
Valuable Hot Wheels are vintage and typically have a red stripe on the tire, known as a Redline Hot Wheel. Check out the Redline Hot Wheels Guide online for a comprehensive resource of Redline Hot Wheels
Valuable Hot Wheels are collectors items and typically part of a set like the "Sweet 16," the inaugural Hot Wheels set.
Valuable Hot Wheels are rare. Some more rare Hot Wheels, that are not Redline Hot Wheels, are valuable because they're more rare – like the 1955 Candy Striper Chevy Bel Air Gasser Hot Wheels car. Although it was made in 2014, it is a Hot Wheels Collectors exclusive, with only 4,000 made, and have sold on eBay for $1,000 – 1,400.
Rare Hot Wheels and Redline Hot Wheels in good condition can be more valuable. That's not to say a beat up rare Redline Hot Wheels can't also be worth some decent money, but like anything collectible, in order to be worth top dollar, your Hot Wheels need to be in top condition.