Toybuyer.com Buys Hot Wheels & Vintage Toys
Specializing in Redline Hot Wheels and other classic toys from the 1960's and 1970's and bringing our childhood memories back to life through collecting.
Welcome to the Toybuyer.com web site. Bringing our childhoods to life again through collecting. Whether you are just reminiscing or are interested in selling your toys, I hope you enjoy your visit!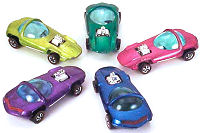 My name is John. Connie is my wife and we have a son named Ian. I was born in 1959 so I was a child in the 60's and early 70's. I collect many toys that I remember having as a child such as Creepy Crawlers, Fright Factory, some Monster Models such as Godzilla or The Creature From The Black Lagoon, Topper Johnny Lighting Cars and many other Vintage Toys from that era. These toys bring back some great memories of a time when it was a much simpler world. On the pages of my web site you'll see some of my personal collection and some examples of the types of toys I collect & buy.
My main collecting focus is Redline Hot Wheels that were produced from 1967-1977.

Redline Hot Wheels are called that because they have a red line on the wheels. Millions of people remember and owned Redline Hot Wheels. Who can forget racing them on the orange track and cars flying out of the Super Charger that shot them down the track at lightning speed? I have upwards of 300 Redline Hot Wheels in my personal collection, many of them are very close to mint condition. Most are loose, but I have a few inside the blister pack too.
"John was great to deal with on the purchase of my Redline Hot Wheels. He called me back as he said he would and made me a great offer. Very professional, and knowledgeable. Thanks John!!"
"I recently sold my small childhood Hot Wheels collection. I feel very fortunate to have found John. He made the whole process super easy. I was surprised how much it was worth. John is a real gentleman and a pleasure to do business with."
"Great person to do business was very polite and timely. Would sell to again no problem."
"John is the best. Before you contact anyone regarding buying your Redlines, call him first. He is very honest with his prices and offers. He is knowledgeable and very trustworthy. Trust me, do business with John."
Many of my cars & Hot Wheel Accessories came from childhood collections. There are folks who have their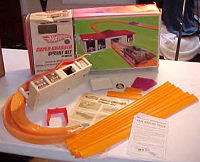 old cars hidden away in their parent's attics, garages & basements and might not even remember that they are still around. Many were wrapped up in tissue and stored away for safe keeping or maybe a grandmother bought some to give to their grandchildren, but they were never given and remained sealed in their original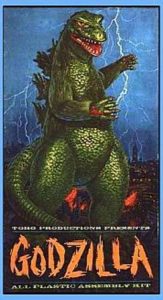 packages or track sets. Some were left in their storage cases and forgotten about. Redline Hot Wheels were sometimes sold or given away at Shell Gas Stations and used to promote certain household products like Lux Dishwashing Liquid or Prell Shampoo.
If you or someone you know have a Redline Hot Wheel collection or just a few cars or any other toys or models, I may be interested in purchasing them from you. No collection is too big or too small. I make it easy for you to get paid quickly and easy to get your toys to me, as distance is never an issue and I pay for all shipping costs. You'd be surprised at how much some items will bring. Please view my Testimonials page and see some of the many satisfied folks who have sold their collections to me.
To contact me you can send an email or call 216-382-0305, 10:00 AM to 9:00 PM Eastern Standard Time. If you're shopping around your collection/toys and looking for the best price, please try here before you sell.